Wow, what a month September has been?! It was absolutely jam packed with weekends away, shenanigans, soul-searching, mischief and good times. The weather is slowly warming up, the sunrises are getting a little too early and the hope and optimism of Spring has well and truly settled in. As I write this, I am utterly exhausted. I feel like my uterus is attempting to escape my body and take my soul along with it (I love being a woman sometimes), my hips are killing me, my hayfever is at an all time high and I'm honestly surprised my eyes aren't square after the intense amount of hours I've been putting into work.
Needless to say, I'm pretty damn excited for the upcoming long weekend and the following week where I'm actually taking leave. I've been so overdue for time off and a break that I feel like I'm literally staggering to the finish line. It's just around the corner… one last push and we're there baby! But before we welcome October, let's have a look at this crazy wicked month that was September!
Port Stephens
If I've talked to you in the past month, you would know I LOVE JUMPING OFF THINGS INTO WATER! Honestly, is there any better feeling in the world?! I recently spent a weekend back home and my brother and sister were there (which is a rare occurrence to get us all together). We went adventuring around some rock pools and honestly – I just have a new found appreciation for my home town. The weather totally put it on for us and we spent our afternoons jumping off rocks, swimming around and sliding over seaweed. I'm already so excited to head back to the Bay over the October long weekend.
Sydney
Wow, who would have thought that heading for a night out in Sydney would seem so trivial?! So what better excuse than Chantelle's 25th birthday?! We got a hotel room in Sydney, I put on a fake tan, heels, and headed out to spend too much money on cocktails! We ended up at a karaoke bar at 1:30am and damn, what a great time! There's nothing quite like getting dressed up and heading out with great people!
Blue Mountains
Wow – I cannot believe it's been so many years since visiting the Blue Mountains which are literally on Sydney's doorstep. I hopped on a train after work to head to Wentworth Falls. The train trip up was spectacular and when I rolled into Wentworth Falls, there was a thick layer of fog settled on the town which gave me creepy Harry Potter vibes – I kept checking to make sure there were no dementors behind me. I met up with Dad and Elly to head to our cute little house with an cute enormous garden.
After an incident with a tick (oh Elly), Dad cooked up a big ol BBQ before we headed to grab a coffee and off to Hanging Rock. An 11km round trip, this hike was AMAZING! Honestly – despite a confronting weather forecast, the weather literally shone through and delivered the goods.
I was completely blown away by how jaw droppingly beautiful it was. The rock faces were glowing orange and the sheer drop was utterly terrifying. To add to the terror, Dad and I decided to literally jump across to Hanging Rock to terrify ourselves further (ok – it was just me – but hey I did it).
After our death defying jump, we headed back to munch into some wine and cheese. It was such a lovely way to spend an afternoon. With the heaters on, red wine, BBQ lamb and veggies and good old giggles. Very grateful to have been able to take the time away to get out in nature and spend some time with my family.
Shenanigans
There's always room for shenanigans. From sleepovers to drag queen bingo, to sunrise swims, from grinding at work to an attempted sober September… I'm grateful for everyone who made this month so lovely and special.
Touch footy
Illawarriors what an unexpected, challenging and fun season. As I mentioned in last month's post, I started playing on a mixed touch team. It was certainly one of the most challenging and anxiety inducing things I've done in a long time (check out my blog post from last year when I started playing and freaked out because I didn't know how to be bad at things) but after every single game, I felt elated! Our last two games we actually won which led to this cool little victory shot. I absolutely love being able to get out and about, get sweaty, play as a team, learn something new, push myself, and hang out with some awesome people!
Books
The Radium Girls
My lovely friend Dylan gave this to me for my birthday and I'm so glad I got to sink my teeth into a book and a historical event I knew absolutely nothing about. This book tells the story of dozens of young women who worked in factories who used radium to paint the dials onto watch faces. They adopted a technique called the 'lip, dip, paint' which saw them putting the unknowingly toxic substance into their mouths hundreds of times. The worst part was that the company knew of the risks and health effects of radium, and put the company's profits above the safety of their employees. Devastatingly, dozens of young women's bodies literally disintegrated. The story is absolutely horrific but tells the fighting tale of them battling for justice and employee protection in the workplace.
The Space Between
Hello my name is Adelaide and I am a basic bitch who is obsessed with the Shameless Podcast and everything Michelle and Zara touch. It was really a matter of when I was going to read it, so I was pretty stoked when Chantelle came home with it in hand – I quickly put my hand up to borrow it. I smashed through this book in 2 days and yes it really is as good as it's hyped up to be.
There are a lot of fantastic essays in here, but I was really drawn to and inspired by the section on careers and jobs. I feel that there is so much pressure, especially on twenty-somethings to know what they want, hustle, grind and sacrifice everything to pursue those dreams. I loved this book and would certainly recommend it to anyone trying their best in this big bad world.
Tunes
Sea Girls
Oooh this album is so damn good. I've had it on repeat this past month, especially their song Shake. Do you ever picture yourself standing on a stage with a microphone in hand singing to hundreds of thousands of people? haha yea me either…. but if I did, I would certainly be rocking out to this song!
TV Shows
How To Get Away With Murder, Season 5
Oh, my, god! I can't remember ever watching a show that made my heart race so fast. Season 5 is a smash hit if I might say. By now, we know how it works, someone is dead and you spend the whole time praying that it's not Oliver! But seriously, these characters are so well developed and I've never been so emotionally invested in whether or not someone is alive or not. Now – how the heck do I watch Season 6?! You can watch Season 5 on Netflix.
On the sauce
Shaun Micalleff – otherwise known as Australia's George Clooney – looks at Australia's drinking culture in this hilarious and somewhat concerning three part documentary. As someone who attempted sober September (I blame you Chantelle and you're too-many-cocktails-birthday-event), I couldn't have watched this at a better time. I would absolutely recommend, it's eye opening, insightful and will certainly make you think twice before you reach for that next glass of wine or bottle of beer. You can watch it on ABC's iView.
Flicks
Mary Shelley
So gothic literature was one of my favourite topics in my high school English class. I think I convinced myself that my English Extension 2 class would be to me what the Swiss Alps were to Mary Shelley and I would write the next masterpiece to shake the world (I wonder how that turned out?) I remember learning about this incredible 19 year old who wrote this book and was fascinated by her. This movie is a really beautiful insight into her painful and difficult life. There are so many incredible themes I could dive into – but the biggest takeaway for me was this immense sense of loss, loneliness and guilt that Mary carried around with her from when she was a baby. You can watch this on SBS On Demand.
Snowpiercer
On the topic of light and optimistic films (hello sarcasm) enter Snowpiercer. Set in a dystopian future where the climate has killed off all human beings except those on a train, circling the world and stuck in their carriage and class. Directed by Oscar winning Bong Joon-ho, this is a terrifying look into class and the structure of our society. One of the most terrifying phrases is that "we must occupy our preordained positions and we must keep in our places." You can catch this on Stan.
On The Basis of Sex
Given the global grief felt after the passing of Ruth Bader-Ginsberg, it seemed only fitting to watch this film. If you already know a thing or two about RBG, then this won't be a surprise to you. Instead you will feel inspired and motivated by her determination and relentless efforts to stand up against the way things were. One of my favourite lines was when she cited "the Court should never be influenced by the weather of the day but inevitably they will be influenced by the climate of the era." And what an era and climate RBG set, let's hope that the next Supreme Court Justice upholds this value…
Bloggers, podders and vlogger
The Hookup
Talking about all things love and f*cking. Seriously this podcast is probably my dream job, to talk to interesting, diverse, confident people about topics that society has somehow determined is too taboo or too risque to talk about. I loved their recent episode titled 'I think I'm bi, what next?' I love how their episodes dive deep on topics and really get you thinking about why you think certain ways.
Product
I've tried my fair share of clay masks but this one certainly takes the cake. The Origins Retexturizing Mask with Rose Clay is not only affordable (yay) but I've noticeably seen improvements in my skin since using it weekly. It feels absolutely divine and tightens as it dries. Certainly a great product to go with your Sunday night pamper sesh. You can pick it up from Sephora here.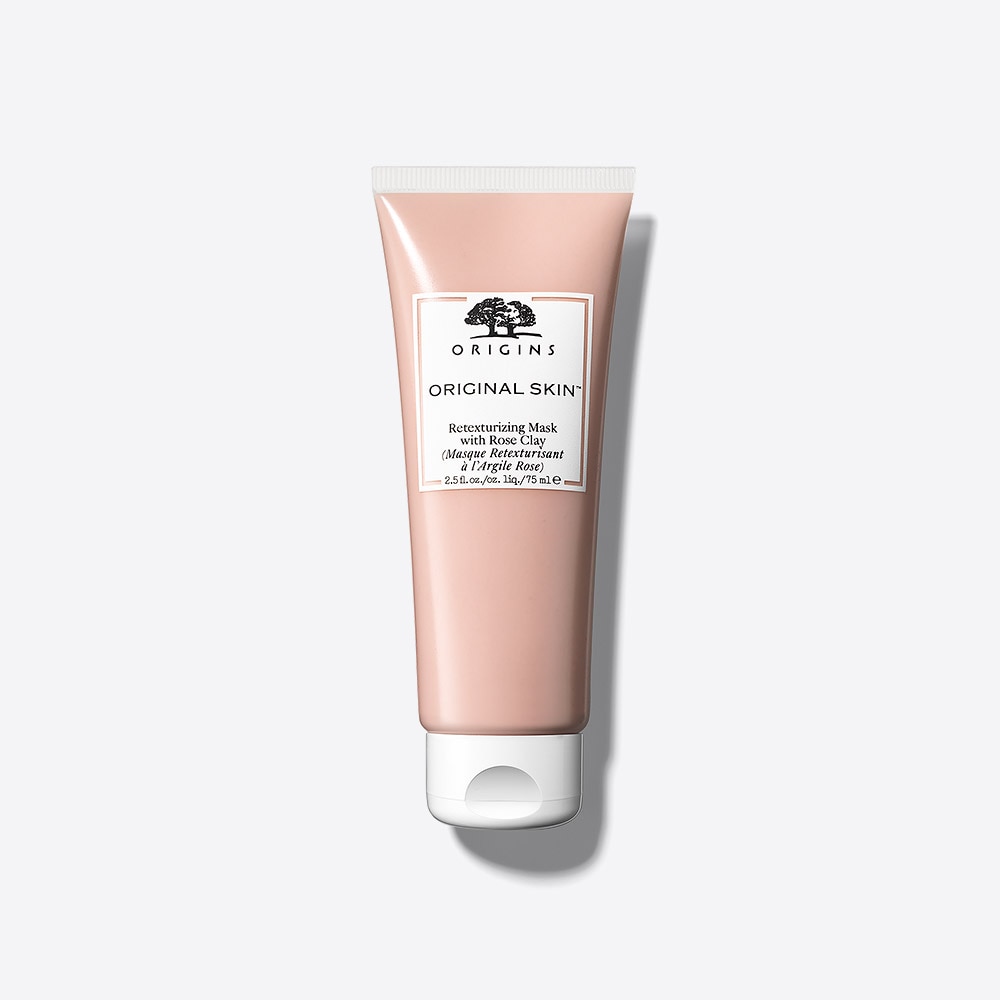 The recommendation you didn't ask for, but you needed to hear
Red cabbage
Yes – welcome to my TED Talk about why red cabbage is the absolute bomb. I apologise to my housemates who have literally heard me go on non-stop about this delicious ball of goodness for the past month, but seriously – is this the most underrated vegetable on earth?
Here are 5 reasons red cabbage is the best thing you will put in your mouth this month;
It's pretty af (adds a bright pop of purple to each plate)
It's crunchy af (makes you feel healthy and full)
It's versatile af (put it in a salad raw, chuck in in a stir fry with soy sauce and honey, or drizzle some vinegar on it, red cabbage can take your taste buds around the world)
It's healthy af (it's packed with Vitamin C and is a great source of fiber, vitamin A and potassium. You can read all about why purple foods are better for your brain, but in short; it helps reduce inflammation, blood pressure and can improve connections between neurons in areas of the brain associated with learning and memory)
It's cheap af (pick up a red cabbage from coles for a few dollars and watch it last you all week).
In conclusion – get some red cabbage!
So what an exciting month it's been – red cabbage and all. I am sooooo looking forward to October and a few weekends away, some time off, smashing some books, getting in the ocean, getting out and about running, and saying yes to some fun things along the way. Bring it on!