Can you believe it's December?! We made it! Who would have thought we would finally be graced by the good vibes of Summer kicking in, daylight savings, and that sweet taste of optimism as 2021 approaches. November was an absolutely awesome month! With weekends filling up, people wanting to get out and about and the good vibes rolling in, I've been feeling like one of the best versions of myself. Surrounded by friends, family, getting outdoors, getting sweaty, I've been trying to enjoy everything as much as I possibly can – what else is life for?
On the 1st of December (yes I know this is a November favourites post but bear with me), I got two tattoos. I had been wanting some new tattoos for a long time now and had been putting it off for my next overseas adventure (I've got both of my other tattoos overseas – Ireland and Mexico – and was looking forward to adding Mongolia to that list). Suddenly three years had passed since my last one waiting for the right time, the right moment and the right adventure. I realised I don't want to wait for this perfect situation to arise because as it currently stands, we won't be jet setting anytime soon. And I guess this translates into so much more, why wait or delay what you really want? Perfection and the 'right time' may never come. So I took this as a sign to be proactive and chase what I want, create and control what I can. Which took me to a tattoo shop in Corrimal with my (amazing) boss where we got inked up.
I got a beautiful little swallow on my arm and the French word 'insouciante.' I absolutely love them and as I sit here typing, looking after them to make sure they heal properly, it's a nice reminder that we have the power to take steps to create the life we want each and everyday. It starts with an idea so follow through, make that inquiry, ask questions, figure out what you want and run with it. I don't want to waste my time waiting for my dream life, dream tattoo, dream [insert anything you want here]. Life is messy, unplanned and we're all just winging it – now I've got some beautiful wings on my arm to remind me to take off and chase it.
Before we launch into the festivities of December, let's have a look back at the month that was November.
Blue Mountains
Another month and another adventure to the beautiful Blue Mountains. With so many incredible hikes and adventures on its doorstep, each visit makes you feel like you're entering a new world. This time we went adventuring down Wentworth Falls, complete with an icy swim at the bottom (I have literally never been colder in my life – be prepared). It's always a joy spending some time away, especially with my sister and Dad. We survived the Valley of the Leeches (be careful if you decide to hike after a storm and everything is wet) and our legs were only half dead from the dreaded stairs!
Ocean Alley – the return of the gig
Sweet jesus, hallelujah! Gigs are back baby and what better way to ease back into it than to see Ocean Alley with my bestie Tish. While I may have completely sprung it on her, we had the best freakin time! Despite the sitting down and buying an ugly beer cooler (thanks Tish hehe), it was so incredibly amazing to see live music again. We both had a really profound moment of appreciation for all the gigs we've moshed around at prior to COVID, but also immense gratitude that we were able to actually go to a gig in 2020! Bring on more in 2021!
Shenanigans
Basically I just wanted to share these photos that make me so damn happy. I'm so fortunate to have such beautiful people in my life. This year certainly hasn't been easy but it's meant the world that I can be silly, be fun, be adventurous and have legends to share it with!
Bloggers, vloggers and podders
Stuff the British Stole
Marc Fennell can do no wrong and this podcast is no exception. If you're a history nerd then this podcast is definitely for you. I know it's a bold call with only two episodes out, but they are a great two episodes! I love that it makes you think about the British empire and the 'contested history' behind some of the most iconic artifacts now sitting in museums in the UK and around the world.
Music
Omar Apollo
Ooft hello Omar – thank you for bringing this beautiful album to my ears. While exploring Spotify I came across this album and dayum it is good. The perfect kind of album to listen to when you just want to chill out, feel a bit sexy and take it easy for the evening.
Clairo
And also, hello there Clairo, why has it taken me so long to fall in love with your music?! It's the perfect chilled afternoon album when you're tidying your room and makes you feel like the ultimate protagonist in the story of your life.
Tired Lion
As if I needed more good music this month, Tired Lion did a number on me and released this badass album. I've been playing their album when I've been going for my morning runs and it always motivates me to push harder and channel any negative emotion into my running. Singing this out loud will also just make you feel amazing!
Flicks
The Odyssey
If you're looking for a cinematic French film then look no further. Based on the true story of Jacques Cousteau and his boat the Calypso, it tells the story of Jacques quest for adventure, exploration and money. Jacques invented the aqualung, whose invention took him to the depths of the ocean to explore a new world under the sea. It's absolutely gorgeous and would highly recommend (there's not too much dialogue so it's not overwhelming in its French-ness). You can watch it on SBS On Demand.
Enola Holmes
If you're looking for a light, adventurous, wholesome movie to watch then look no further. I absolutely loved this movie and thought Millie Bobby Brown was an absolute delight in this. I love a spin on a classic story, especially when it has a badass lead woman!
Season 4, The Crown
I have been waiting patiently for this season to come out and man can I tell you, it was certainly worth the wait. Like every other twenty-something, I've fallen in love with Princess Diana. I was also fascinated to learn more about Margaret Thatcher (of course, do your own research on the facts) and the way Gillian Andrews played her was so remarkable (your majesty). I loved the imagery of the Queen, Diana and Thatcher and thought they did a wonderful job and comparing and contrasting these dynamic women. Cannot wait for Season 5!
Books
No is not enough, by Naomi Klein
In the midst of the US Election, I felt compelled to find out how we got in this mess. I was drawn to Naomi's book because of her incredible expertise and insight into climate change and policies, and brand superpower. The themes she touches on in this book are pretty incredible and paints a crystal clear image as to how Trump was elected in 2016. I may have been pessimistically trying to prepare myself for a world where his reign would continue but thank the lord Biden won. A fascinating look into capitalism, the climate crisis, the rise of brands and 'super marketing,' and how it intersects with 21st Century politics.
Believe Me, by JP Delaney
My sister has been raving on about this book for what feels like years, so I finally picked it up and read it. To her credit, it is actually quite interesting and certainly keeps you on your feet. I'm not usually drawn to suspenseful books so it's not something I'd usually go for, but I'm glad my sister insisted. It was easy to read, had me questioning how it was going to turn out and I quite enjoyed it – thanks Elly!
The Coconut Children, by Vivian Pham
I've heard so much about this book and when I was looking for an Aussie fiction book to read I just couldn't go past it. Set in Cabramatta, it tells the story of young Vietnamese-Australian teenagers navigating high school, family, relationships and culture. I absolutely loved it and would LOVE to see this turned into a Netflix miniseries! Plus Vivian Pham wrote this book while she was still at high school! THE TALENT!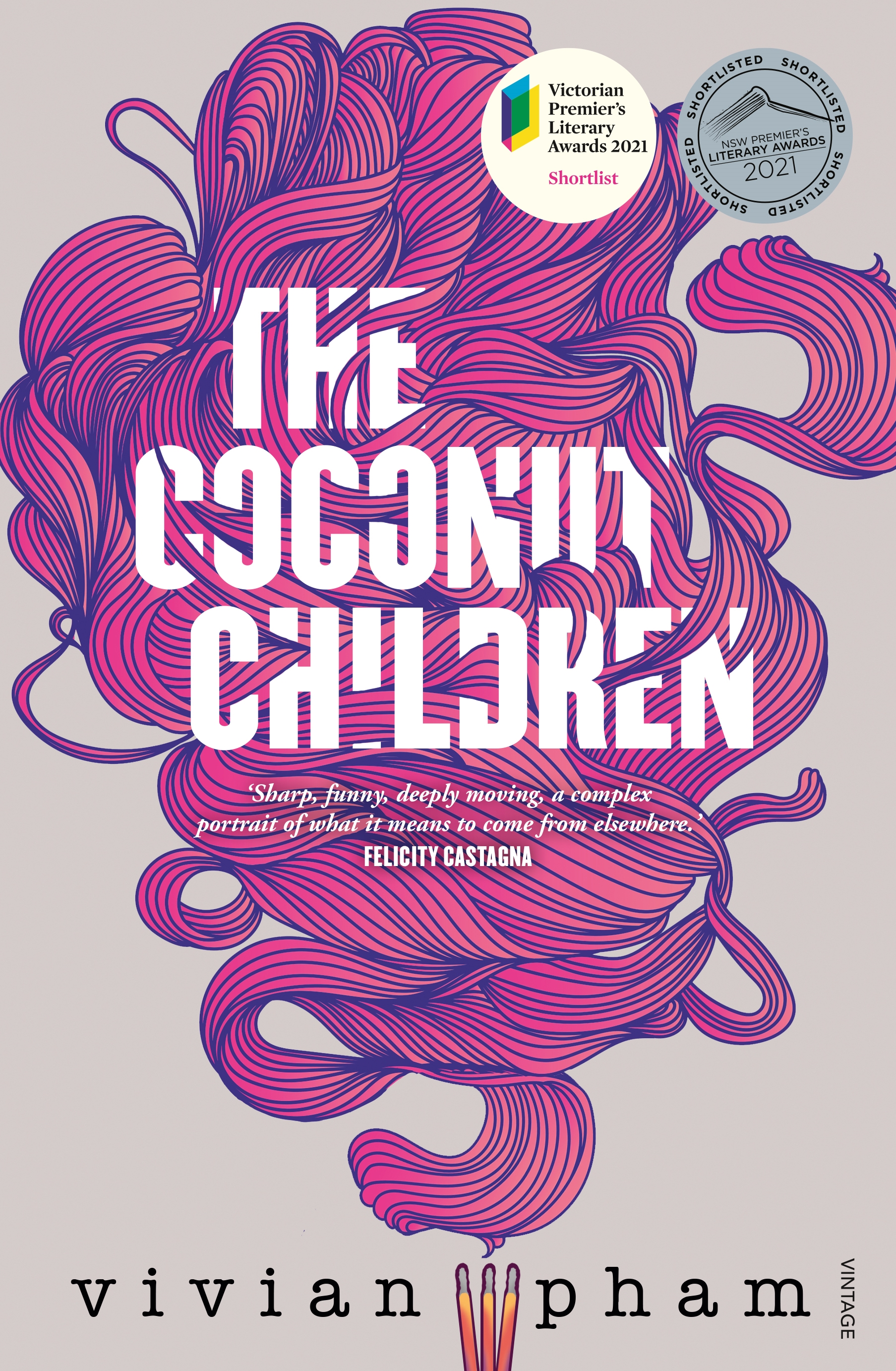 Product
Fujifilm Instax Polaroid camera
Honestly this little beauty continues to deliver the goods. I know a lot of people seem to save it for special occasions but honestly, whip is out at your next dinner/drinks/walk/thing you're doing, and snap some pics. They're such a lovely way to capture a moment, share them with friends, and pop them on your wall. Can't get enough and I can't stop taking little snaps with this beauty!
Well November, what a month you've been. Let's keep the good vibes going into December. Let's go slow and calm, let's seek joy and happiness, let go of the stress and anxiety and let December be the best month yet! I hope you all stay safe, happy and healthy over the festive period. Go easy on yourself, take the pressure off and just enjoy the end of the craziest year!