Welcome to my birthday month! Yep, I think in 2020 I'm entitled to a birthday month, so here we are. What a rollercoaster of a time. I went for a little weekend away to Terrigal and Newcastle to visit my family, celebrated my birthday over a week or two, went for numerous sunrise swims and lost myself in a delightful book. This month was not without it's downs. As some of you may already know, Soph and I are going our separate ways, so as you could imagine, it's been an uncertain, emotional and challenging time. But as I sit here, soaking up the winter sun, looking forward to a casual beer or two tonight, I can only look to the future with optimism, positivity and hope. I mean, surely this year can't get any worse? Right? (touch wood).
A Central Coast Adventure
Just before things took (another) turn for the worst, I was able to get away to Terrigal and Newcastle to spend a few days with friends and family. We were treated to some glorious weather and my sister even convinced me to head out and about for a swim. For a moment, I think I was even able to trick myself into thinking I was in France. Mum, Elly and I were window shopping through the streets of Terrigal when we stumbled upon a restaurant that was basically screaming at us to take a seat on their patio, order a bottle of wine and spend a few hours at. So we gave in to the pressure and did just that.
Wow! We had an absolutely glorious afternoon enjoying our wine, snacking on chippies and just chatting. Hello Euro-Summer vibes.
Then it was up to Newcastle where I set up my work from home station at Dad's place. I caught up with one of my mates from high school to hear about his recent engagement(!) and enjoyed (suffered) some early morning runs (so early that it's still pitch black outside).
A South Coast Adventure
I somehow picked the perfect weekend to go down to the South Coast for a little birthday getaway. With myself and 13 friends, we packed our cars (literally – jam packed them) and headed for Narrawallee. We booked an incredible Airbnb across the road from the beach. Filled with gin, beer, champagne, sunrise swims and way too much laughter, I had THE BEST TIME! What a way to bring in 26! (and yes can you believe it? I'm freaking 26 y'all!)
I even mysteriously woke up without a hangover! Hello maturity. But in all seriousness, I am so grateful for the people who made my birthday so special. The people who make me laugh so much until it hurts, the people who I haven't seen in years and the people I live with. My friends are seriously out of this world and I'm so grateful to all of you – near and far – who make me feel loved each and every day.
Birthday shenanigans
What is a birthday without a few shenanigans. As I mentioned, my birthday consists of a whole month. So here are some pics of some good times shared with friends.
Quick aside – how frickin cool is my pearl satin shirt? I totally splurged to treat myself for my birthday and I seriously have no regrets at all!
Books
A Gentleman in Moscow, by Amor Towls
So in my mission to read books from around the world, I picked out this not so little beast. At a mighty 450 pages, this is well above my usual 300 page novel, but wow was it easy to rip through it. The writing is like nothing I've ever read. It's mischevious, it's poetic, it's witty and it's observant. By observant, I mean you are taken into the thoughts and perspectives of 'the Count,' a Russian aristocrat who is sentenced to house arrest in the Metropol hotel in Moscow. If he steps foot outside, he will be shot. Spanning decades, this historical fiction takes you through the inner workings of the Count in a deeply personal and hilarious way. Would absolutely recommend if you want to feel as though you've made a best friend at the Metropol hotel.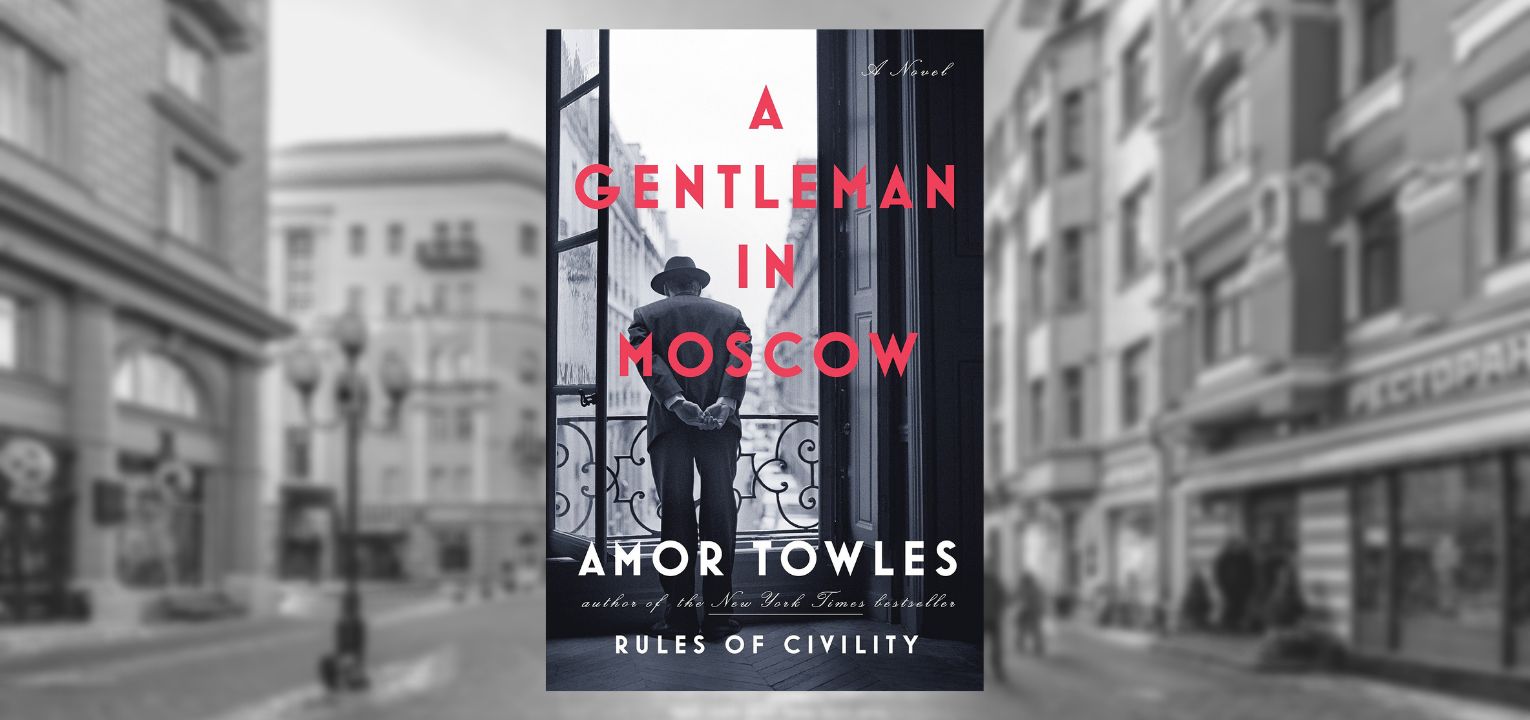 Tunes
Total eclipse of the heart, Bonnie Tyler
Not exactly a new release but it certainly has been on repeat for the past few weeks! How flipping good is this song?! Such a great way to let out all those emotions by belting out a banger. On another note – 80s power ballads are such a vibe and are absolutely essential during a rough emotional time.
Folklore, Taylor Swift
Yes I am a basic bitch and totally lost it when I hear the new Taylor Swift album was dropping. What an indie, heartbreak, chill album it is. I'm considering it like an additional birthday gift from Taylor to me!
Flicks
Before Sunrise series
Before sunrise is one of my FAVOURITE movies ever! The series starts in 1994 when Celine and Jessie meet on a train in Europe. Celine is heading back to Paris, and Jessie is jumping off the train in Vienna before flying back to the US. Taking a chance, Jessie asks Celine to get off the train with him and so begins one of the most whimsical love stories I've ever consumed. We smashed through watching the series (set 10 years apart from eachother) and each time I watch it I get something new out of it. The dialogue feels completely organic and unscripted and it just makes me fall in love with storytelling, connection and wander.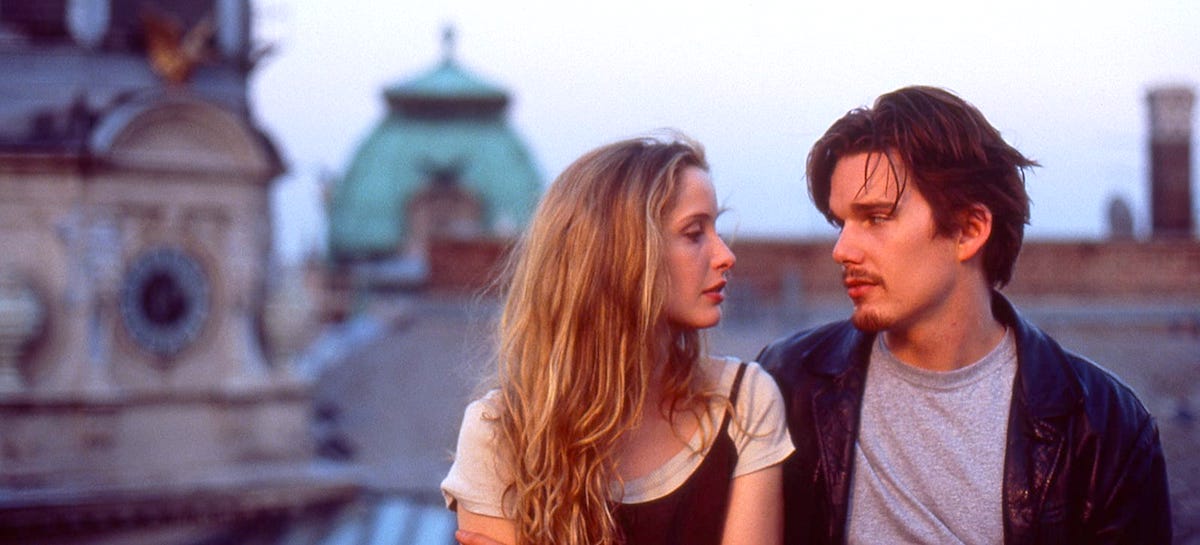 The Girl In The Fog
If you're ever looking for an interesting and left of centre movie, check out SBS On Demand! They have such an amazing selection, especially of foreign films. One day while searching for a movie, I cam across The Girl in the Fog – an Italian movie. I have to admit, I usually lean towards French films so I decided to go crazy and test out this Italian one. Wow. It's a slow burn but it really got me thinking and I was really invested in the cinematography – plus was trying to figure out what happened to the teenager who went missing in a small village in the north of Italy.
Bloggers, podders and vloggers
The High Low
I've been loving this podcast so much! I've been tuning in and out for several months, but an episode that talked about the Greenland Shark absolutely won me over (I'd highly recommend looking up the Greenland Shark – it's awesome and groww). Hosted by Dolly Alderton and Pandora Sykes, they chat about the highs and lows of life, pop culture and news. Firstly, I flippin love their accents. I am completely engrossed when they speak and I forget to listen to what they're actually saying. But most importantly I love their perspectives, their vocabulary, the breadth of the content they consume and talk about and the issues they raise. Ah! I just love it!
Product
My Mum absolutely spoiled me for my birthday and she treated me to this Sunday Rile C.E.O Glow Vitamin C + Tumeric Face Oil. Wow hello luxury! I've been experimenting with Vitamin C serums lately and I love them! They leave your skin feeling so dewy, glowy and honestly, fucking radiant. This face oil is next level though. It sits well under makeup, it smells delicious and feels incredible on your face!
If you're looking to treat someone to something fancy, I would add this one to your basket.
While this month certainly has been bittersweet, it sure was good. I'm truly grateful for all that I have and the people I have around me. Sure, I'm scared, confused and I've never been so unsure of uncertain about the future (thanks COVID) but maybe this is the fresh start, the new leaf I needed to challenge me to dig deep, keep growing and get shit done.