So it seems we're getting in the swing of things? Are we? Kind of? I think we're doing ok. It's crazy to think that (in another life) I would have been heading to Mongolia to live and work for several months. Alas, the universe had other plans and the lounge room is proving to be pretty damn exciting. Nonetheless, we adjust, we adapt and we keep going.
This month has been a month of me putting up boundaries and standing by them. This has meant movie days, reading books, cooking food, going for long walks, taking it easy and going slow. And wow – going slow is pretty damn nice. I think I'd like to hold onto this way of life for a little while. One where my weekends aren't always booked, where staying in my pjs all day is acceptable and putting myself first is always acceptable.
Home
Working from home is an interesting premise. Home becomes work and work becomes home. And when work becomes a bit too much to handle, it's challenging to escape it all. So I thought I would take this working from home business, well, home. So I headed up to Newcastle and Port Stephens to visit family and work from home. I can't say how refreshing it all was. Just to have some space and distance between everything going on. To reconnect with people I love and haven't seen in a long time has been incredibly healing and therapeutic and I feel reset and ready to bring on the rest of 2020.
Fresh air and good times
I've said it once and I'll say it again, when you're in a rut, feeling down, feeling overwhelmed, anxious or just you know, living through a pandemic, get outdoors, connect with friends and loved ones. Be silly, be curious, take a moment and just feel it. Life isn't always easy, it's not always clear and it's confusing af, but good people, good energy and good attitudes will take you a long way. And I'm forever grateful for the good eggs around me who I absolutely love.
BookS
Dear America, by Jose Antonio Vargas
This book is one of my favourite books I've ever read. I would completely recommend this for anyone who doesn't quite understand what it means to be undocumented or is interested in immigration policy in the US. Jose is a journalist so the style of writing is easy to understand, it's intriguing and takes you right into the life of someone who is American in every way, except by citizenship.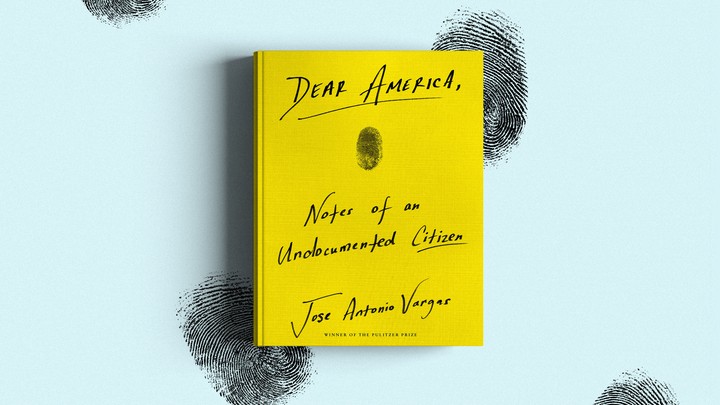 The Dutch House, by Ann Patchett
I bought this book on an impulse off of Amazon – it was $8 and was longlisted for the Women's Prize for fiction and I thought… why not? Well this did not disappoint. It's a beautiful tale told from the perspective of
Flicks
Portrait of a Lady on Fire
Oh my goodness, if you watch one French film this year make sure it's this one. It is simply stunning. It's so captivating, delicate and intimate. There's not too much dialogue so it's not an overwhelming amount of French to take in. Those eyes have stayed with me since watching the film and every time I see page 28 my heart skips a beat.
Bombshell
With a star studded line up, I usually like to be critical about it. Margot Robbie is an absolute babe and if that's not reason enough, the scene that illustrates the disgusting abuse of power of men – I held my breath for the entire scene. It shows the subtle ways in which people with power abuse that power and manipulate strong women. It's heart breaking but overall a big fuck you to 'the man.'
Normal People
Yep, like every other basic bitch I jumped on the Normal People train and damn! Of course I read the book (and what a stunning book it is) but this series is absolutely gorgeous. I love how raw and real it is an wow, the on-screen chemistry is incredible! Apart from the fact that it made me want to runaway to Ireland, it's a stunning watch.
Harry Potter
Wow – if like me, you were OBSESSED (and I repeat) OBSESSED with Harry Potter growing up, then do yourself a favour and re-watch these golden flicks! The first few are actually amazing! They're so fast paced and you'll be laughing and anticipating every line. Plus it will just make you happy! We all need a little bit of that right now.
Bloggers, Vloggers and Podders
Lone Fox
I don't know why, but I have been addicted to watching DIY and renovation channels. I love Drew's channel and it is seriously leaving me with the urge to paint a wall a vibrant colour and experiment with wallpaper! Plus he does some really cool DIY projects which I'm yet to try, but I bloody love watching!
Dying For Sex
This. Podcast. Is. A. MUST LISTEN! It's about a woman, Molly, who is diagnosed with terminal breast cancer. She leaves her unhappy marriage and ventures on a series of sexual escapades to feel alive. It's a beautiful yet harrowing story of life and death, but most importantly of friendship.
#BlackLivesMatter
What's worse than watching the world burn is the fact that we let it get to this in the first place. Inequality doesn't just happen over night, it happens every single day and is embedded in systems, institutions, policies, actions, attitudes and values. I have done nothing to deserve the life that I was born into. Yet by mere luck and chance, I was born into a loving family, in a safe country, with access to education, healthcare and was encouraged to pursue my dreams. I was able to navigate life relatively seamlessly. And the fact that our friends, due to the mere colour of their skin, are denied the same human rights, are hunted in our streets and are deemed less valuable, is simply no the world I want to live in. It's f*cked up and seriously, the system, the attitudes, the everyday choices that we each make that lead to this, need to change. Black and Indigenous lives matter.