Well well well…. October what a ride you've been. It started with a bang, also known as the Sullivan wedding. It took me interstate to beautiful Perth to live out my young professional dreams. It took me to Sydney where I had a wholesome and soulful weekend in Manly with my sister. And the weather finally started to warm up and treat us. I love this time of year… the days get longer and hotter, and everyone is working their asses off to get them to the end of the year. Lucky for me, we're not quite there yet, so for now I get to soak up the sunshine and good vibes. Let's take a look at the crazy month of October.
💍Wedding time!
It finally arrived! The wedding of the century and indeed the best wedding I've been to between the beautiful Haidee and handsome Chop! Seriously though, why get your makeup done before the ceremony when you're just going to cry and be an emotional loved up mess? This was basically a 5 day bender and I'm so glad I got to be involved. From getting all dolled up with my hair and makeup done (and wearing a fabulous outfit where I felt like a superstar), to meeting the big Washington and Sullivan family, to dancing and drinking all night… it was an event that I'll never forget. Plus, did you see how freakin stunning my girlfriend is?!
👭 Wholesome weekend
When you're feeling a bit blue, there's nothing that brightens your soul than a wholesome weekend with your sister! Elly and I went to Manly to eat, drink, swim and soak up some sunshine. I'm so lucky to call my sister my best friend and I can honestly say that one of my favourite things is to get all dressed up, drink cocktails and chat and gossip all night long. P.S – How bloody amazing is Manly?! I haven't spent much time there before and wow! 20 minutes to circular quay and meanwhile it feels like you're living in a bustling sea side town! Thank you and love ya sis!
🏖️Perth
I was lucky enough to head to the other side of the country to Perth for a conference. Wow, what an incredible experience! I attended the Australian International Education Conference (AIEC) and met some incredible people. It was inspiring, overwhelming and an incredible personal and professional experience. I spent an extra two days in Cottesloe at a cute little Airbnb and I am so glad that I had that time and space to myself. It included a full on day trip to Rottnest Island and wow! I can honestly say that I have not felt that adventurous and relaxed in a very long time!
There was a moment where I was riding a bike around the island and pulled up at a stunning little beach. There was hardly anyone else around and I whipped my towel out, dove into the crystal clear water, soaked up some sunshine and took a deep breath. I remember laying in the sun (with a lot of sunscreen on of course) and letting my imagination run wild. Seriously, spending time with yourself is so underrated and I would totally recommend booking in some rest and relaxation time to recharge and reconnect. Oh – and I also hung out with my second cousin! That was rad! Thank you Western Australia!
🎵 Tunes
Lime Cordiale
So maybe I was hiding under a rock but wow Lime Cordiale are bloody amazing! I've been listening to their Like A Version cover on repeat. Their album is serious goals and I cannot wait to catch them on tour some time very soon!
🎥 Flicks
Shrill
I cannot recommend this series enough! It's on SBS On Demand and free for your viewing. It's a miniseries (which I hope will continue on to more seasons) about a self-identified 'fat' girl who is finder her way through life and learning to put herself first. It's an incredibly wholesome series about knowing your worth and learning to love yourself.
Fleabag
I watched the whole series on a recent flight and holy shit I was nearly laughing out loud on the plane! OMG it is hilarious! It's about an awkward single/taken woman struggling through her life in London. There's awkward sex scenes which highlight the reality of dating, there's family conflict, friendship and a whole lot of hilarious one liners. Wow. Get on it as soon as you can.
Broad City
The latest and last season of Broad City is AH-MAZING! I was seriously crying so much in the last season. As weird and quirky and twisted as that show can be, there is seriously no better show that accurately represents female friendship. The finale had me thinking back to all of my incredible, life-changing friends who I've had to see goodbye to at some point. In France, in Canada, in London, there's really nothing quite like that sisterhood bond between two friends who don't know when they'll see one another again. I'm not crying, you're crying.
The Final Quarter
Every Australian should watch this documentary. I distinctly remember when this embarrassment unfolded on our screens. I honestly couldn't understand why someone who has demonstrated such leadership, such pose and pride in the sports world, and on a national scale, was dragged under by the Australian media and public. As white Australians, it's important to listen and sit in the confronting nature of this documentary, and learn how to be a strong and supportive ally. Adam Goodes is such a role model and it's such a shame and embarrassment that his football career ended the way it did.
📚Books
The Testaments
Yes yes yes! The long awaited sequel to The Handmaid's Tale is finally here! If you were a fan of the book and the incredible TV series, you will love the much awaited sequel! I read it in a matter of days and wow! It's honestly amazing!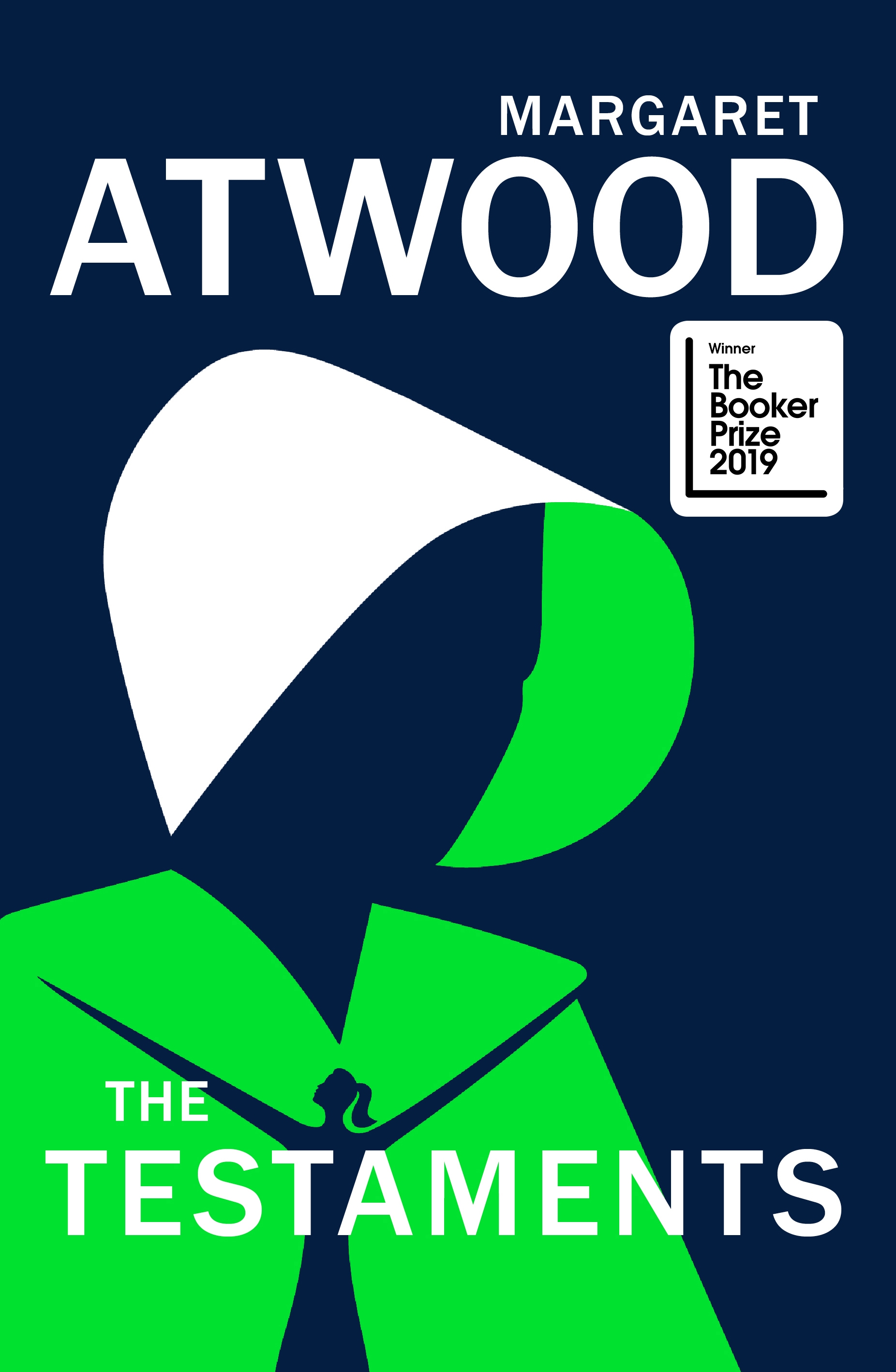 📸 Bloggers, vloggers and podders
Tiddas4Tiddas
If you're looking for a podcast recommendation I would highly recommend Tiddas4Tiddas, hosted by Marlee Silva. Marlee is an incredible young woman whose podcast aims to share the experiences of young Indigenous women in Australia. Wow! Subscribe, check it out, these are voices that need to be heard and we need to listen.
📝Quote
This month, I've really been reflecting on attitudes and mindsets. And I've found that when I get in a bit of a rut, it's a bit of a downward spiral. I say something negative and by the end of the conversation I think 'what's the point, everything is fucked, why bother.' And I leave feeling awful. But one of my amazing friends recently reminded me about the law of attraction and how we attract the energy we put out in the world. So in the past few weeks, I've made a conscious effort to be positive and emulate positivity. I've noticed that I'm more present, less worried about the small things, and attract more positive energy. It's hard, and it takes time and effort, but life is better this way.
Thank you October. You were challenging, exciting, shaping and you taught me how to take time for myself and how to realign with what I want. We're at the pointy end of the year and let's bring it in, in style.